Zuppa di favole @ Sala Polivalente di Serravalle
Zuppa di Favole @ Mulino di Amleto Teatro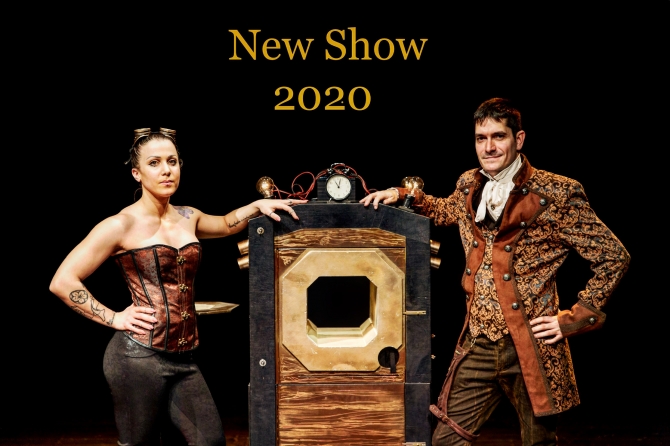 Despite this strange 2020 that has turned our lives upside down, we came out this summer with a new important production, the first female collaboration for our artistic collective. In this period of uncertainties, rules, readjustments, we are the first to believe that the world of live entertainment will soon return to the way it was before, so we want to invest in the future. The show is set in a timeless past, recalling the steampunk genre and blending together the amazement of illusionism and the poetry of aerial acrobatics. For more information look for Steamproject among our shows.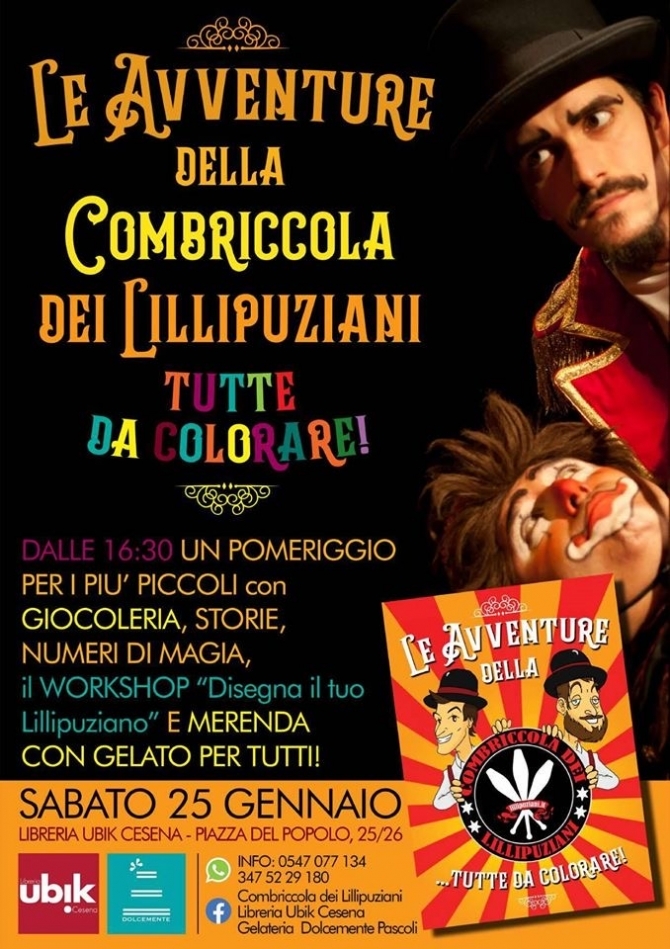 THE COLORING BOOK BY COMBRICCOLA DEI LILLIPUZIANI
The coloring book by the Combriccola Lillipuziani has finally been officially released. It is a book with original handmade drawings by Raymond Solfanelli. After months of working, the coloring album has seen its light at the official presentation, held Saturday 25th January this year at the Ubik bookshop in Cesena. You may find the coloring book after all our performances or at the Ubik bookshop in Cesena; in Rimini at the Mulino di Amleto Teatro and in San Mauro Pascoli at the Dolcemente Pascoli ice cream shop.