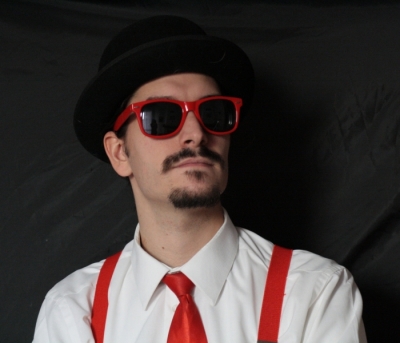 Born in the winter of 1987, tired, cold and underweight, the only son of a very Catholic family, which boasts four sisters, discovers love for theater and cinema, recognizing itself in one of the major television series of his childhood, Seven Heaven.
At a very young age, he saw his grandfather blow his nose into a cotton handkerchief and from that moment he began, almost fascinated by that vintage image, this outdated practice without realizing he was growing up with the brain of a 50-year-old implanted in his tiny, visibly underweight body. thus resulting from the early childhood "old inside".
Enrolled in the classical high school, he discovered a love for Greek, Latin and natural sciences so strong that, once he graduated, he decided to enroll in a circus and theater academy. His love for children is comparable to that of the protagonist of Stephen King's "IT" novel, which is why he devotes himself to street theater, children's theater and comic magic, thus trying to fulfill the dream of a lifetime: to be a comic wizard for children who lives under a bridge.