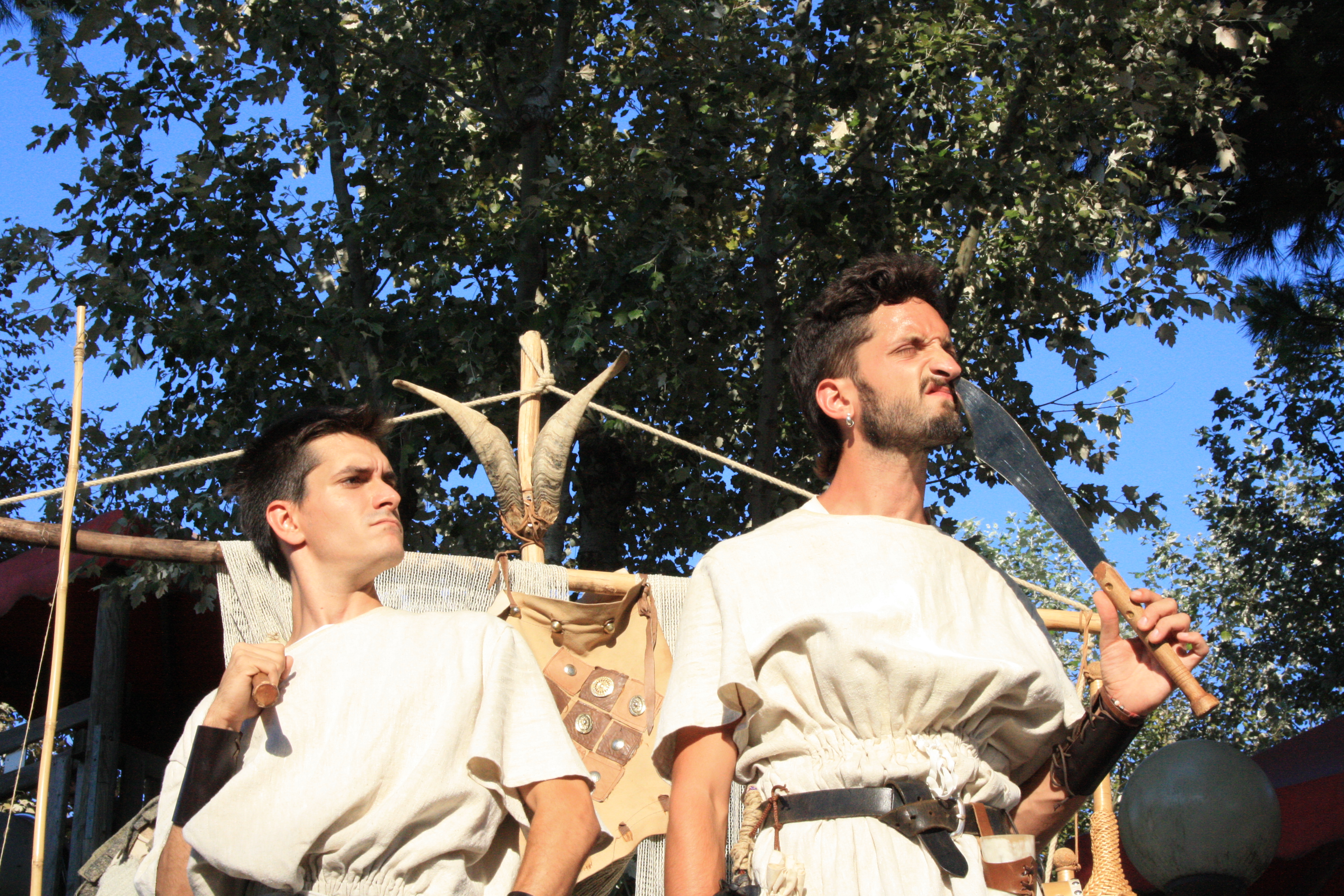 Comic juggling show, set in ancient Rome
Tizio and Caio are in spite of themselves two brothers, specifically the Vespasian brothers and belong to a strange and unfortunate family of ancient Rome.
They seem to come from an Atellana, the ancient Latin comedy, which made use of some fixed characters, such as the Maccus, the young fools with the fixed thought of food, but do not fear they will not recite poetry in Latin, even if they are Romans do not they remember so well.. they will be willing to do anything to get a piece of bread ... They will entertain you with jokes and jokes, juggling and acrobatics, and be careful because in no time at all you could be catapulted into the old Rome to take part in this strange street theater performance ante litteram ...
Specifications
Production:
Combriccola dei Lillipuziani / Italia in Miniatura
Performed by:
Matteo Giorgetti, Emanuele Tumolo
Direction:
Matteo Giorgetti, Emanuele Tumolo
Actors:
The show is available both with two artists and with the addition of a third element specialized in fakirism
Show Time:
The show can last from 15 minutes to 50 minutes (It can also be divided into short speeches)
Stage Area:
Flat surface 4 meters by 4. The show can be performed both outdoors and indoors, both on stage and on the ground.
Technical Requirements:
Possibility to arrive with the vehicle near the stage space for loading / unloading materials. 220v power connection in the event of a show in a fixed location with amplification.
Notes:
I vespasiani is also available as itinerant animation or as small numbers for ancient Rome themed dinners.