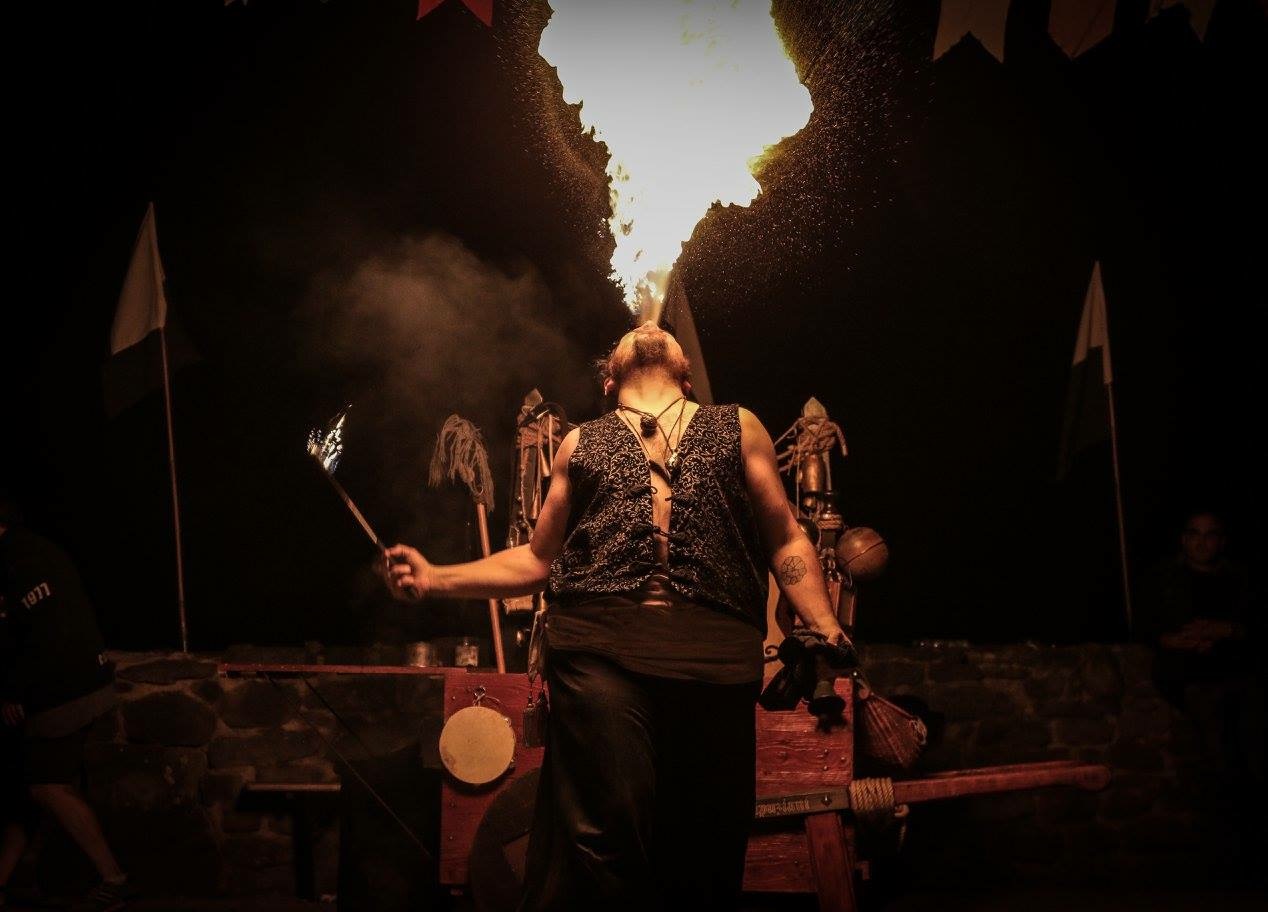 For the tough-minded, for those who are hunger for challenges, here is the show for you: A ferro e fuoco ! Head Gogo has big news: he met none other than the strongest man in the world,  the big fakir Ismael, but this will be exploited by the cynical head just to make ends meet. So the poor Ismael will be subjected to the most atrocious punishments, precisely from iron to fire . All this in a show that will amaze and entertain, you will witness to tomatoes-homicide, you will see flying knives, carpets studded, fire and impressive fakirism sketches . At the end it's up to you to judge the brute force of Ismael and determine whether it is really the strongest creature in the world. If you love the risk, but also to lagh, you cannot miss it. fun is guaranteed!
Specifications
Production:
Combriccola dei Lillipuziani
Performed by:
Matteo Giorgetti & Alesandro Paolini
Costumes:
Colomba Ferraris / Monica Rossi
Show Time:
40 minutes. The show can be divided into brief interventions.
Stage Area:
Flatbed at least 4mX 4. The show runs on both the stage and on the ground. And is designed for open spaces, but if necessary, you can also rearrange indoors.
Technical Requirements:
hook-current (220v). The company ,if necessary, has its own audio system. In the case of evening hours with dark lighting shall be paid by the organization. Possibility to arrive by car at the place of the show for loading and unloading.
Notes:
The show is also available in ARABIC or PIRATE VERSION