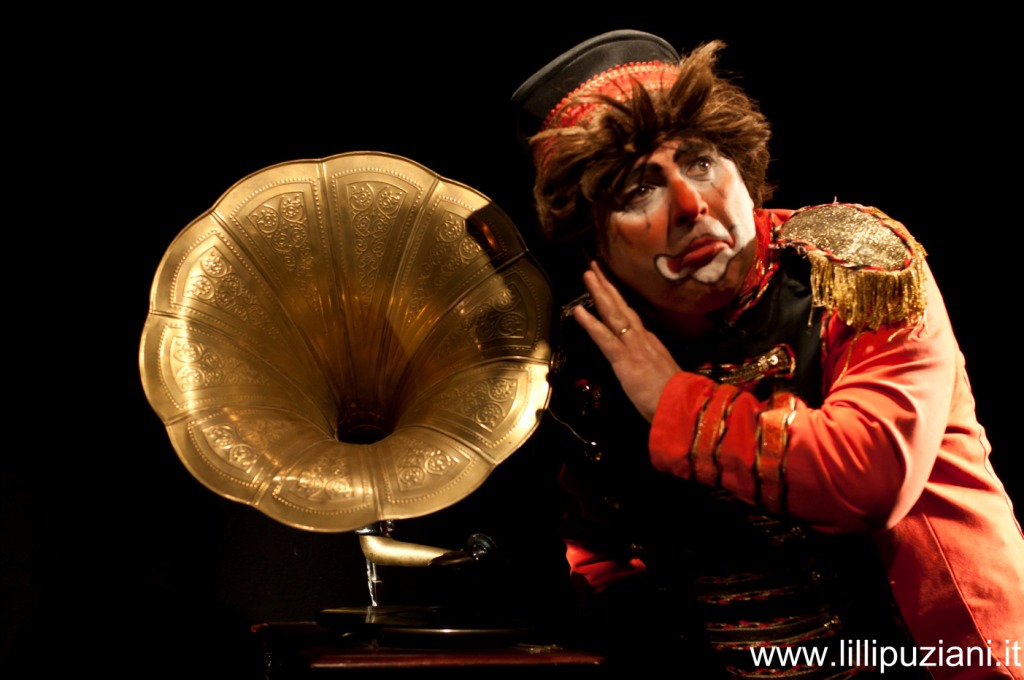 Clownerie and Circus Show
"Come over here Gentlemen, to witness the greatest show of the smallest circus in the world: Le Cirque Baul!"
Yes! That's right: Circus of Combriccola dei Lillipuziani couldn't not  to be a circus in miniature! Our circus will come only with a trunk and an old gramophone, that it's all our circus can bring , all of which our circus needs in order to create a refined, yet hilarious spectacle of the past.
The elegant ringmaster Monsieur Leclerc and  the clumsy clown Renò, weared as it was a big soirée will bring you in the rarefied atmosphere of traditional French circuses "fin de siècle" ; However do not worry, because as in all the great circuses will not miss the suspense of  great sketches with juggling, magic, dangerous and precarious balancing act, and even exotic beasts. Enjoy it!
Specifications
Production:
Combriccola dei Lillipuziani
Performed by:
Matteo Giorgetti & Beppe Chirico
Direction:
Matteo Giorgetti & Beppe Chirico
Stage Area:
Flatbed at least 5mx5m and at least 4 m in height. The show can be performed both outdoors and indoors, either on stage/platform either on the ground.
Disciplines:
Clownerie, juggling, balancing
Technical Requirements:
Possibility to arrive at the show at least one hour before the performance with the car for loading and unloading material. Dressing room to be able to change, make up and leave personal effects. Connection current (220v) near the place intended for the stage. The company has its own sound system. In the case of evening hours in the dark lighting shall be paid by the organization.